Art world spreading
in Manatei Nasu
The works of prominent artists are exhibited everywhere in the gallery.
Please enjoy the art products in the building by all means during your stay.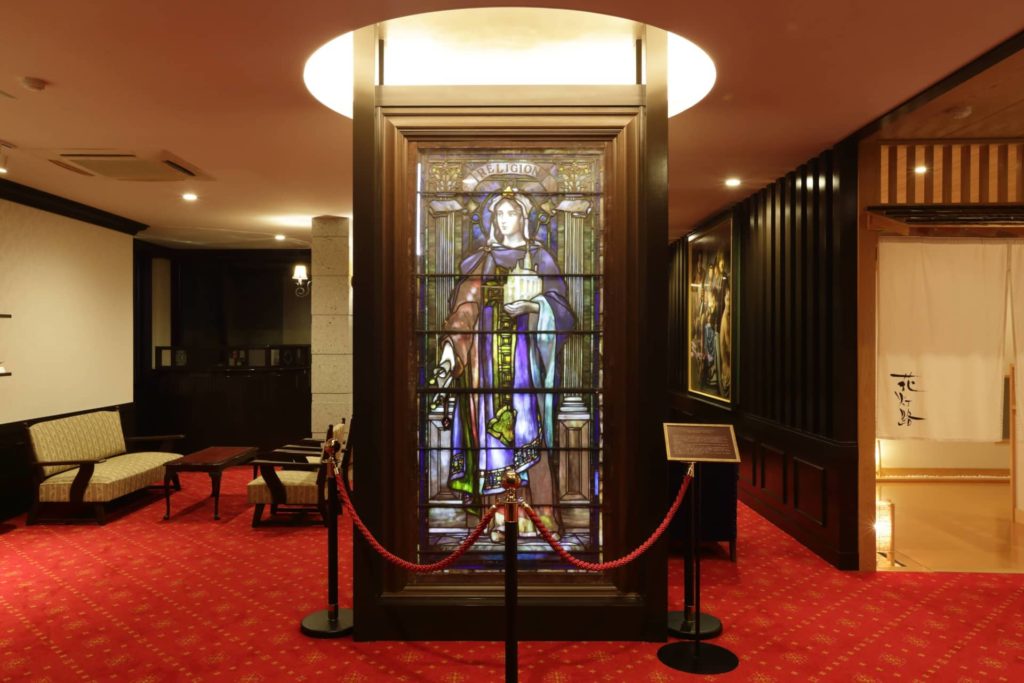 "Religion" Charles R.Lamb  H234cm × W115cm
In the latter half of 1800, John Lafarge, Frederick Stymetz Lamb, Tiffany and others competed with each other as stained glass producers, and they were repeating experiments on glass at Brooklyn's Hyde Glass Factory.
Charles Lamb, the son of Frederick Lamb, grew under such circumstances, he was one of the most famous stained glass producers in the US in early 1900, he was active in his own workshop and Tiffany's workshop etc It was.
In 1904, he was asked to make a stained glass window for the memorial library founded in Lynchburg, Virginia from Mrs. Jones.
Because of this work he went to New York from here to conduct in-depth research, and he conceived the vision that the theme of the ancient Greek / Roman myth.
In 1908, the finished work was put in a memorial library as a four-part work of "religion" "poetry" "romance" "history", and the harmony between the building and stained glass window is brilliant and majestic, All the people who looked this work was attracted to this work as the best architecture in South America.Production of thousands of glass pieces, coloring of that, combination of that work took 4 years, so the client irritated to that situation, but the result was satisfactory enough, and these were his masterpieces It is.
In recent years, with the demolition of buildings, "faith" "poetry" "romance" among these works crossed to Japan, now it finds a place of relief in churches, etc. and gives impression to the viewers.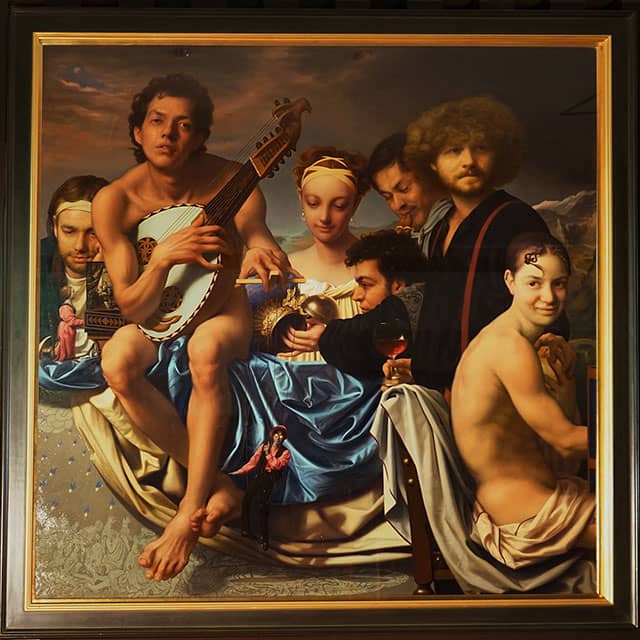 Hiroshi Ikushima, DONAU BAR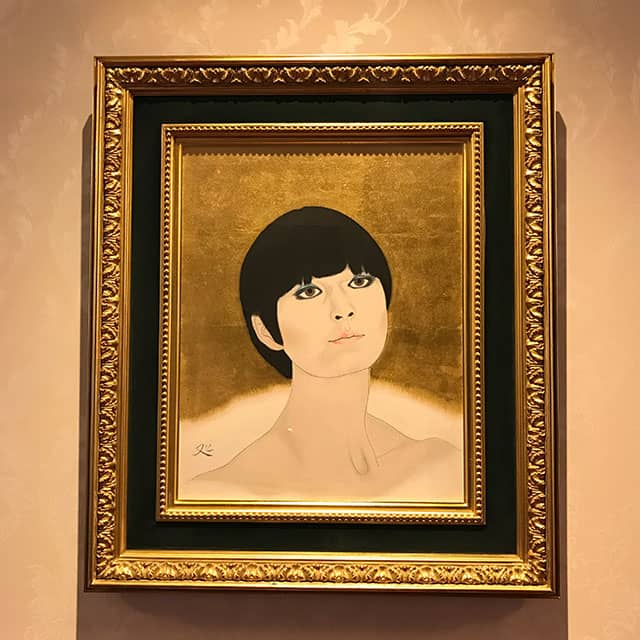 Matazou Kayama, Woman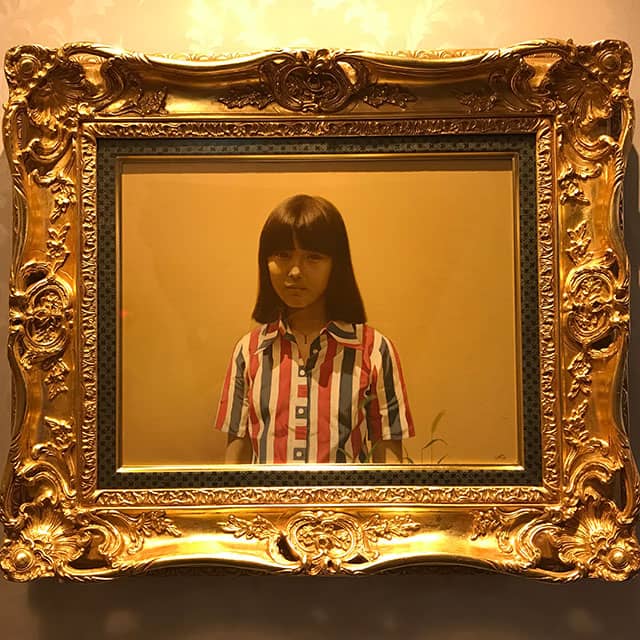 Sousuke Morimoto, a Day in Summer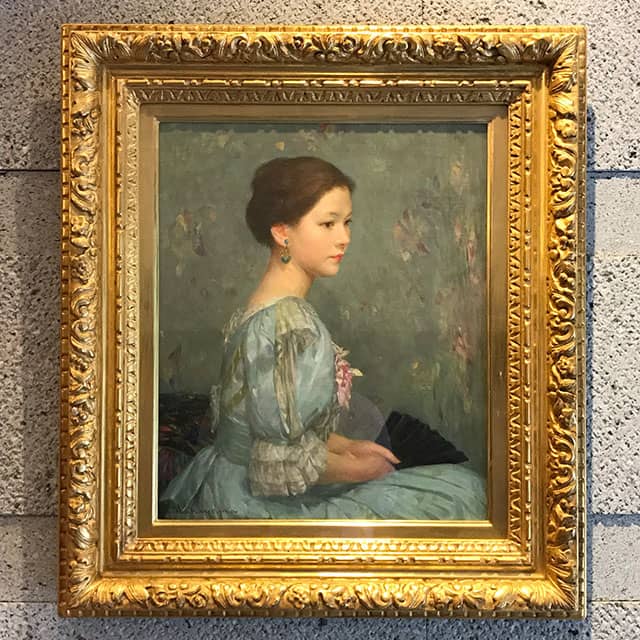 Tadahiko Nakayama Having a Fan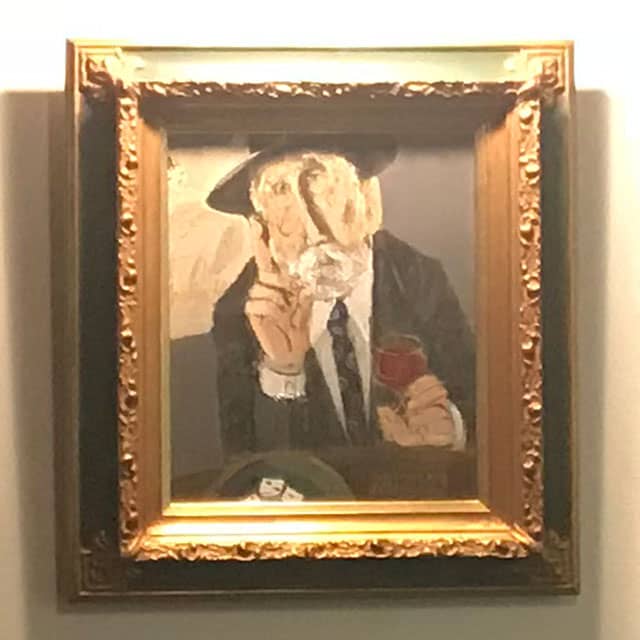 Makoto Masuda, Monsieur de Deiss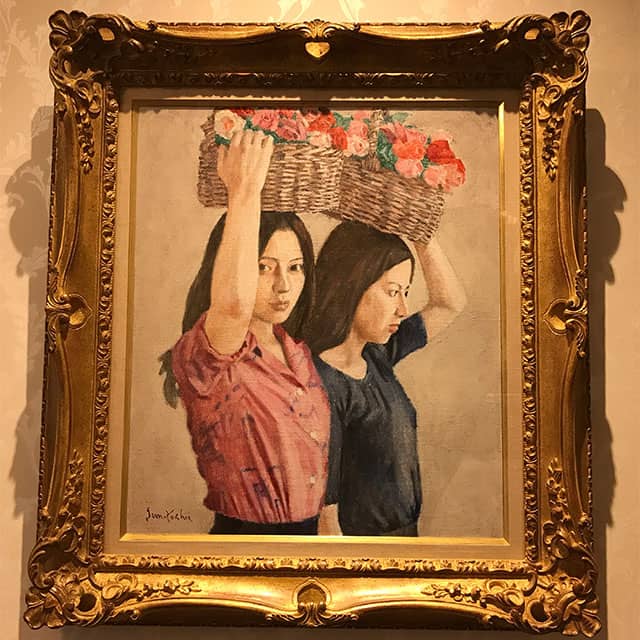 Jyunji Yoshii, Flower Basket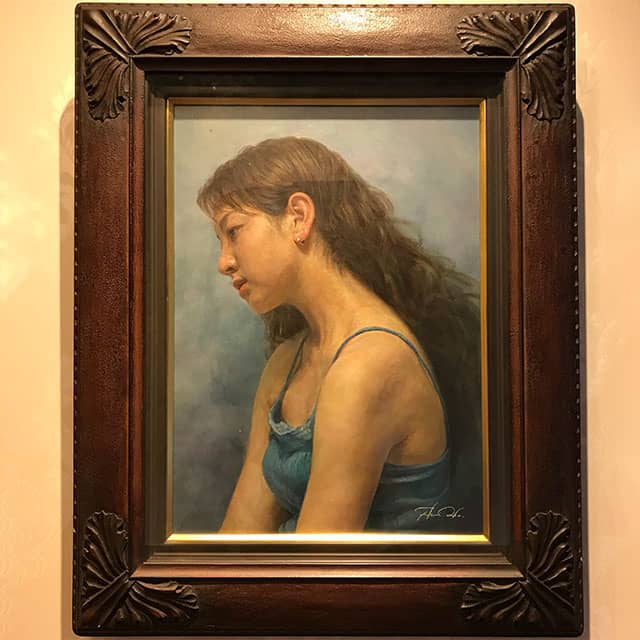 Ouka Fukui, Blue Wind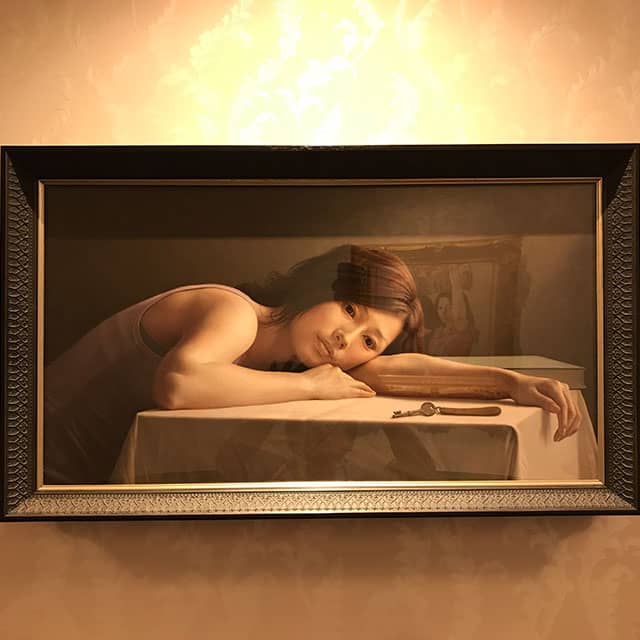 Tatsuto Tomidokoro, Reminiscences "Keys"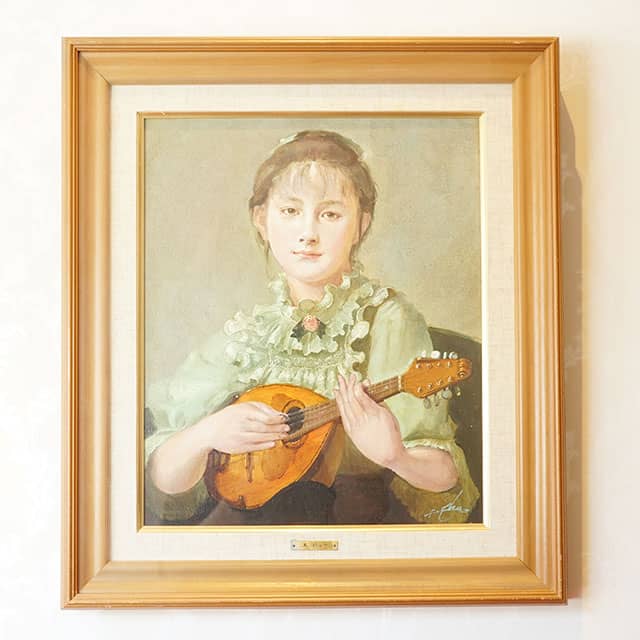 Ryunosuke Oku, A Girl with Mandolin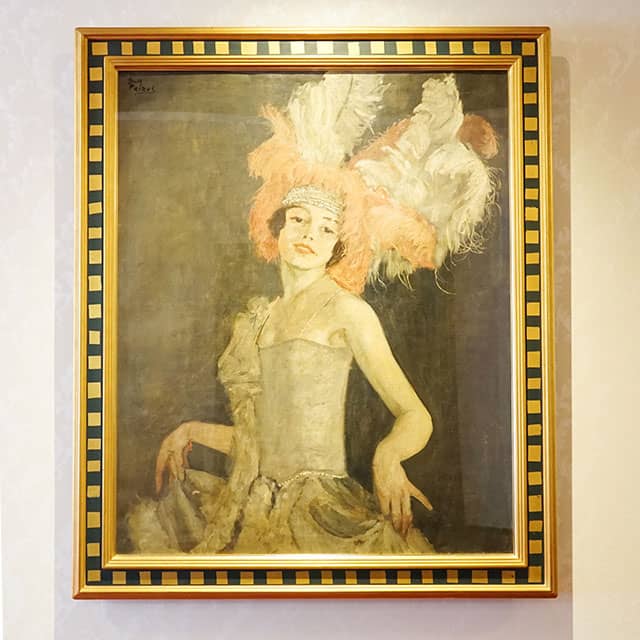 Bart Peizel, Dancer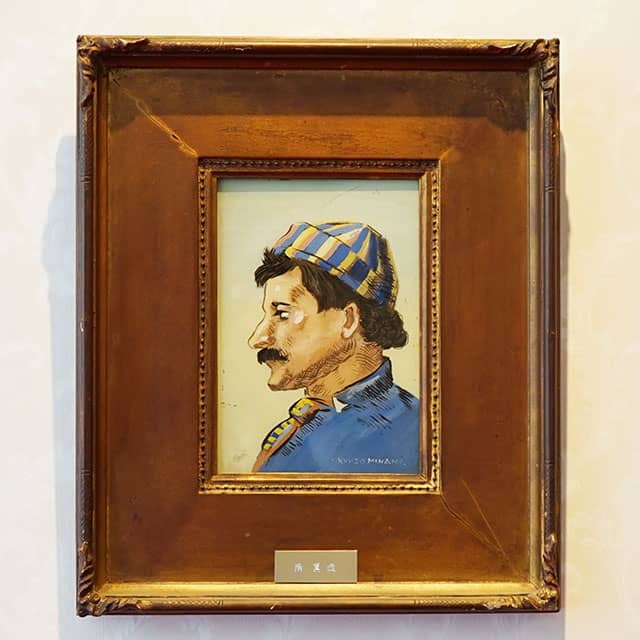 Kunzo Minami, Italian Fisherman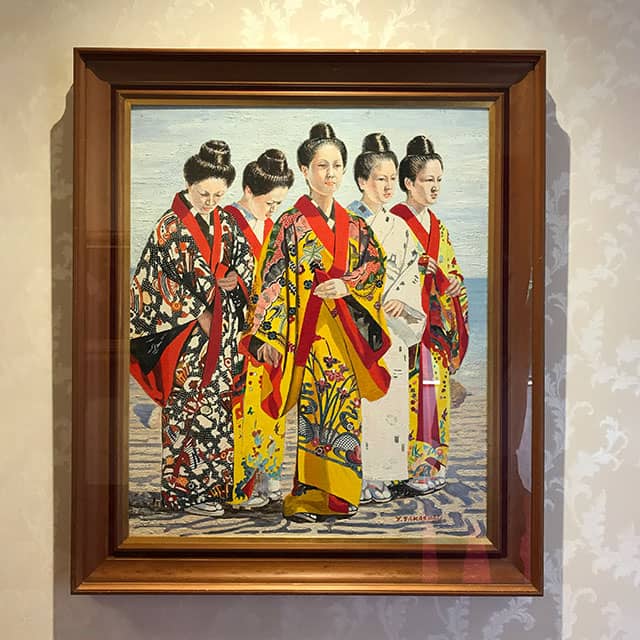 Yoshio Takafuji, Dress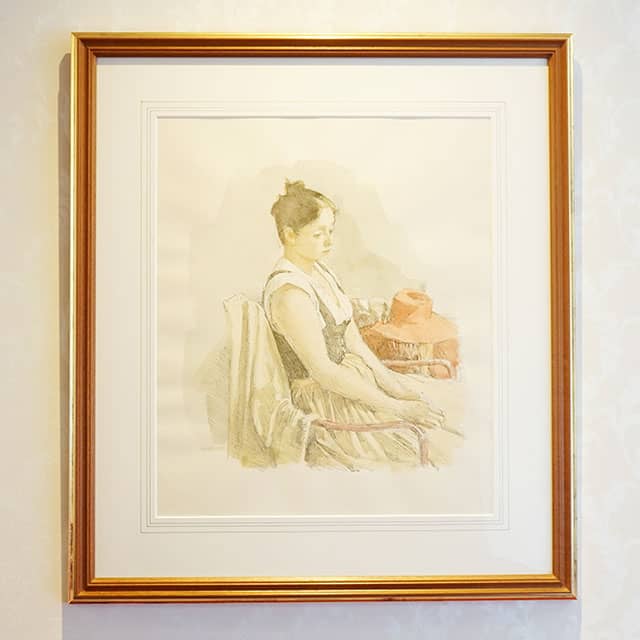 Ryohei Koiso, Girl
CONTACT US
PHONE +81-287-74-6021
OPEN 9:00~21:00